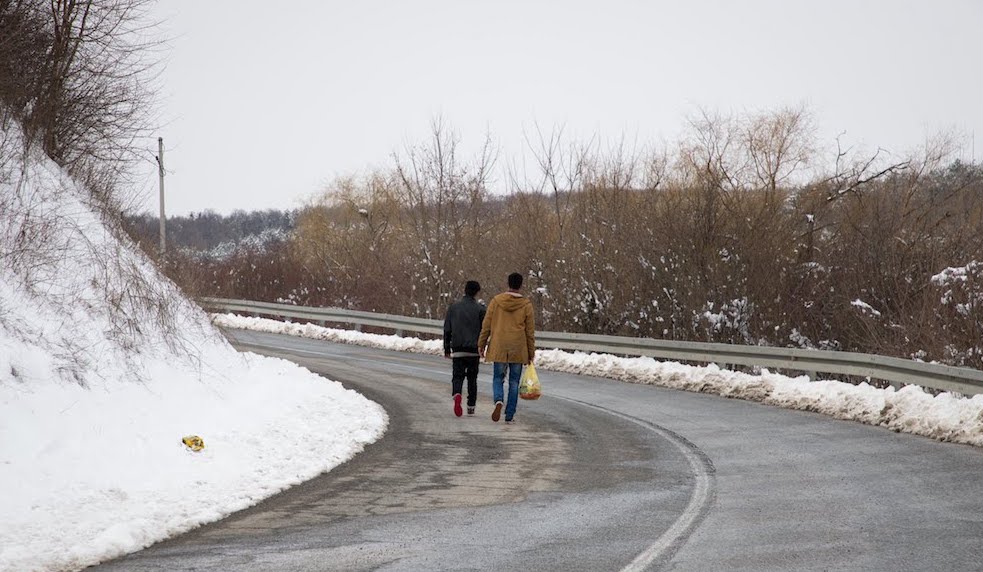 The Permesso di Soggiorno per Protezione Speciale was created by the Salvini Decree in 2018. Some major changes were then made by the so-called "Decreto Immigrazione" effective as of October 22, 2020.
You can use this article to learn more on:
Who is eligible
How to get it
Your rights
Who is eligible?
This kind of permesso and protection is for those who do not qualify for refugee status or subsidiary protection, but who are nevertheless in need of protection.
According to the law, this permesso may be granted to those who, if they return to their country of origin, face the danger of persecution on the grounds of:
Race
Gender, sexual identity or sexual orientation
Language
Citizenship
Religion
Political opinion
Personal or social conditions
Risk of being sent from their country of origin to another country where they may face persecution
Risk of facing torture or inhuman or degrading treatment, because of systematic human rights violations in their country of origin
According to the new law this permesso can also be granted to people who may face a breach of their right to private and family life, if sent back to their home countries.
This means that if you have family ties in Italy, you are well-integrated into Italy's social life or if you have been living in Italy for a long time, you may be eligible for this permesso.
This does not hold true if the person is considered a threat to national security, public order or health.
In practice, legal experts don't yet know who will most likely get this kind of protection. Or at least not yet.
How do I get it?
You could receive this permesso either as the result of your asylum application, or after your Permesso per Casi Speciali expires, if you are not eligible for a Permesso per Motivi di Lavoro.
As recently stated by the Tribunal of Bologna, you could also apply for the Permesso per Protezione Speciale directly at the Questura. However, the Questure usually do not accept this application, so you may want to seek the help of a lawyer.
How long is it valid for?
When first introduced by the Salvini Decree, this permesso was valid for up to 1 year.
Since the new "Decreto Immigrazione" went into effect on October 22, 2020, the Permesso per Protezione Speciale is now valid for 2 years.
How long will it take to get it?
Because this kind of permesso has been created very recently, we don't yet know how long it may take to get it.
How can I renew it?
You can make an appointment to ask to renew your permesso at the Questura.
The Territorial Commission may renew your permesso if it decides you still meet the requirements listed on the "Who gets this permesso?" section.
If the Commission does not renew your permesso, you may be eligible for a different kind of permesso. A lawyer can help you understand how to proceed in your specific case.
Can I convert this permesso into a Permesso per Motivi di Lavoro?
Before, this permesso could not be converted into a work permit.
Since the new "Decreto Immigrazione" went into force, the Permesso per Protezione Speciale can now be converted to a work permit if you meet the requirements.
Learn more: Who is eligible to apply for a permesso per motivi di lavoro
What rights do I have as a holder of Protezione Speciale?
With this kind of permesso, you have the right to:
Work in Italy — but not in any other European countries.
Stay in a reception facility as well as receive basic services at the reception facility. Your right to reception includes food and hygiene products. You are also entitled to receive medical attention, social and psychological support.
Register with the registry office of your local comune, which gives you the right to get a carta d'identità.
[Travel]((https://www.refugee.info/italy/traveling-outside-italy/your-right-to-travel?language=en) within the Schengen Area for a maximum of 90 days if you have your national passport.
Generally, with this permesso you do not have the right to:
Ask for your family to join you in Italy through family reunification.
According to the lawyers of CILD in some specific cases you may be able to ask for family reunification. Talk to your lawyer who is the right person to advise you on this.
Mind that if you received a Protezione Speciale because you are well-integrated in Italy or you have family ties in Italy, you may be able to return to your home country. We recommend that you consult a lawyer before making any decision about this.
Got questions? You can message us on Facebook.